Brad has a variety of business ventures and personal interests and is involved in the following activities: E-Commerce, restaurant equipment and supplies, computer programming, web development, aviation, corporate private investigations, patent development, magazine column writing, and public speaking appearances. He lives in Orlando and is an avid pilot who spends hundreds of hours a year in the cockpit. He recently completed a personal goal of landing a Cirrus Aircraft in all 50 states in the USA.
I currently reside in Orlando, Florida (USA) and also hold residency in Dubai, United Arab Emirates (UAE). I travel throughout the US and world frequently.
News & Updates
Visit my blog for the latest updates on my activities.
Companies
President - Restaurant Equipment World (REW)


This company has become globally recognized as the e-commerce leader within the restaurant equipment and supplies industry. Building on his family owned business, Brad created an online enterprise consisting of more than 220 web sites featuring over 330,000 products. The company was the first in the industry to embrace the online marketplace. The company currently serves over 100,000 customers located in all 50 states and more than 110 countries internationally. The organization also operates a retail walk-in cash & carry showroom featuring over 55,000 feet of restaurant equipment and supplies. Offices are located in Orlando, Florida and Dubai, United Arab Emirates (UAE).



President - Critical Supply World (CSW)


This company specializes in rapid procurement of equipment and supplies for disaster and conflict areas. The organization has extensive experience handling client's toughest procurement needs worldwide, always delivering on time and within budget. Equipment and supplies sold through Critical Supply World include plumbing, electrical, medical, construction, tools, laundry, disposables, paper goods, HVAC, sanitation, fire, automotive parts, aircraft parts and more. Critical Supply World has the ability to get what you need, where you need it, when you need it. Office are located in Orlando, Florida and Dubai, United Arab Emirates (UAE).



Principal - Pierce Global Group, LLC


This business entity is a privately held asset management organization. Numerous subsidiary companies are owned and managed by this entity.




President - Pierce International, Inc.




This is Brad's first business (it was originally called Central Computing Co., Inc. prior to a name change many years ago). He founded the company at the age of 13 while attending middle school. Originally, this company focused on selling new computer equipment. This company now focuses solely on technology acquisitions, software development, and online web development.



President - Pierce Investigations, Inc.


This company is a state licensed private investigations firm. Brad is also a licensed private investigator and invetigative agency manager. The primary focus of the business involves trademark and intellectual property issues, yet the company also has experience in other issues such as extortion, domain name issues, fraud, background investigations and risk management.




Principal - Woodbine Leasing, LLC




Intellectual property ownership which is then leased to other companies. The company currently owns a United States Patent for an E-commerce Business Model. The name "Woodbine" comes from the material you dig through to reach oil. Woodbine Leasing has a proven business model for reaching the woodbine in the online world which leads to a positive ROI in e-commerce ventures.




Principal - Palladium Air, LLC




Corporate aircraft ownership under part 91 of the FAA regulations. The name "Palladium" comes from the word describing the statue of Pallas Athena (the one upon which the safety of Troy depended). The word "Palladium" has come to describe anything that provides safety and protection. The meaning of the word is especially fitting given Brad's experience in successfully crash-landing an aircraft with mechanical difficulties years ago. He was piloting an aircraft for a volunteer medical organization over the swamps of New Orleans when the engine suddenly quit. Brad was forced to dodge numerous cars and fly underneath multiple sets of power lines as he guided the airplane to safety. Both Brad and his passenger escaped shaken, yet unharmed. Safety remains paramount to every airplane mission conducted.




Magazine Columnist / Public Speaker




The huge amount of media exposure for Brad's e-commerce business paved the way for him to become a magazine columnist and public speaker. Brad is a staff columnist as well a guest columnist for a number of industry publications. His writing focuses on technology, although he has written articles on a number of other subjects as well. He has made public speaking appearances at numerous events. He has spoken to both small and large groups, including those featuring the senior management of numerous Fortune 500 companies. One of Brad's most interesting speaking engagements was having the honor of testifying before the US Senate regarding export issues to help increase global trade for the United States. He has also testified before the US Congress, making him one of a small number of individuals who have testified before both the US Senate and the US Congress.



Headshots
Brad Pierce's Current Headshots




If you're looking for my headshots for a publication, you can find them here.



Awards / Accomplishments / Boards
Foodservice Equipment Distributors Association (FEDA) Board Member Valencia College Foundation Board Member Stetson University Family Enterprise Board Member Florida State University (FSU) College of Business Graduate Federal Aviation Administration (FAA) Licensed Pilot Homeland Security Emergency Transport HSEATS Pilot BSA Eagle Scout 2016-2018 FEDA Chairman of the Board 2015 NAFEM Doctorate of Foodservice 2014 Angel Flight Southeast Pilot of the Year Honoree 2014-2016 FEDA President 2013 Foodservice Equipment Reports (FER) Magazine Young Lion 2012 United States Congress Testimony 2012-2014 FEDA Vice-President 2011 United States Senate Testimony 2011 FEDA Convention Chairman 2010 FEDA Convention Co-Chairman 2010-2012 FEDA Secretary 2008-2010 FEDA Treasurer 2007 Foodservice Equipment & Supplies (FES) Magazine Top Achiever
2004 Dealer All Star
Media Appearances
ABC News AOL News AOPA Pilot Magazine Atlanta Journal-Constitution AvBuyer Magazine Aviation Week Avweb Business Airport International Magazine Business Jet Traveler Magazine CBS News Chicago Tribune Daily Mail Drudge Report FE&S Magazine FEDA News and Views Magazine FHM Magazine Florida Trend Magazine Flying Magazine Forbes Magazine Fox News GA Buyer Europe Magazine ID Magazine Maxim Magazine Miami Herald MSN News myBusiness Magazine NBAA Flight Plan NBAA Insider Magazine NBC News Orlando Weekly Magazine QSR Magazine Restaurant Marketing Magazine RT News SBO Magazine Sun Sentinel The Culture Secret (Book by Dr. David Vik of Zappos)
The CW News The Orlando Business Journal The Orlando Sentinel The Schechter Report The Times-Picayune (NOLA) The Wall Street Journal
Travel and Leisure Magazine US Fed News Service USA Today
Speaking Engagements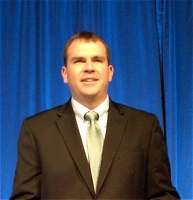 I am available to speak and present to your association or business group. There are many speakers you can engage who will tell you how others did things, my presentations are based upon real world first hand experiences. I've found that the audience is much more receptive to hearing thoughts and strategies when they're hearing it directly from someone who's actually made things happen. A typical speaking session is an hour long, though can be customized to fit your meeting schedule. I welcome extensive Q&A and enjoy engaging the audience to deliver more value to the participants. My presentation covers everything from the basics to in-depth topics which are all presented in a manner that both novices and well established online businesses will gain real take-away value. I am more than happy to chat and engage group members at cocktail receptions and/or dinners prior to or after my presentation session.

If you're interested in learning more, please visit my Brad in Motion speaking site to learn the specifics related to having me come to speak to your business group or association. I look forward to hearing from you and helping to bring value to your attendee's experience at your event.


* Please note, there are several venues and organizations where I've spoken and will continue to speak at no charge. These are typically limited to groups and organizations which have helped contribute to my success and I'm happy to give back to the organizations. I never receive compensation for the speaking engagements I've done on behalf of the Foodservice Equipment Distributors Association (FEDA), the National Business Aviation Association (NBAA), the Airplane Owners and Pilots Association (AOPA), Florida State University (FSU), Stetson University or my government testimonies (US Congress / US Senate). I mention these organizations explicitly in an effort to provide transparency so it's clear my thoughts and opinions shared at these venues were not in any way driven by compensation of any kind.
Business Consulting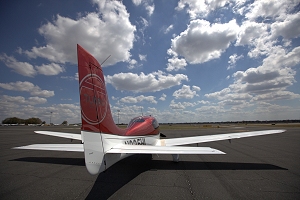 Take your business to new heights!

I provide business consulting to public and private businesses, associations, financial institutions, investment firms and other interested parties.

Fees for my consulting services are available by contacting me. I require a one hour minimum for phone consultations. In-person consulting is available with pricing that varies based upon location and time commitment involved.

If you're interested in learning more, please contact me and we can discuss the specific details.